8 Perks to Working with a Franchising Brand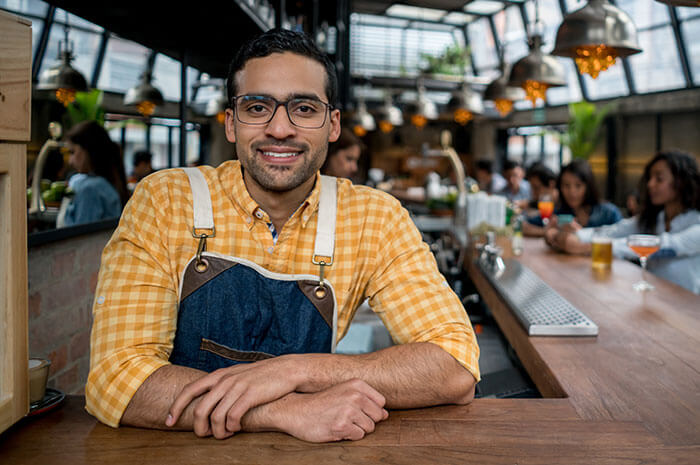 If you've read any of our previous blogs, you know we are all about the franchise life. Or, if this is your first time here, allow us to explain – we are ALL ABOUT the franchise life. We believe wholeheartedly in franchising business models and the amount of success they are able to provide for business owners, in any number of industries. From service-based, to retail, to everything in-between, owning your own franchise is a way to find success and growth in your professional life. Meanwhile, it's a great way to make a living, too.
Enjoy the freedom of setting your own hours and drafting your own team as a business owner. You can gain creative fulfillment by helping expand your brand from the ground-up, while you also get to handpick your team by hiring those who you see best fit for the job.
This whole franchising thing is sounding pretty great, right? To show even more of where we're coming from, take a look at these additional perks to becoming a franchisee.
1. Working with Clout
We've said it before and we'll say it again, the biggest perk possible to owning a franchise business is the ability to work with an established brand that has a successful, profitable model. There's no guesswork going in, just a formula that works. Take advantage of it for yourself to see just how much success you can find in joining a ready-to-roll brand.
2. Access to Pros
Along those same lines, you have the ability to ask questions and gain advice from those who know the brand firsthand. Professionals with years of industry experience (and with the particular brand) remain on your team as go-to sources who are there to help you every step of the way.
3. Ready Instructions
When it comes to setting up your location, ordering overhead, training employees, and more, all can be done in a way that will help your franchise succeed. There's a best way to do each of the above, and rather than guessing or determining what may or may not work on your own, you can follow clear-cut instructions that have been tested time and time again. Never worry if you're learning the hard way again – your franchise brand has taken away that stressor for the long haul!
4. Morale Boosts
Now that you can take on your dream of becoming a business owner, you have achieved a professional goal that's been a long-time running. That along can do wonders for your spirits. Add in additional perks, like flexible working hours, the chance to be in charge of and managing your own brand, and more, and it's a recipe that keeps bringing in the good stuff. Enjoy your job and feel better about your everyday simply by being happy to go to work and continuing with the job that you love.
5. A Support System in Times of Need
With regular planning, you can avoid some serious issues from taking place. However, hardships happen. When something does arise, however, you can rest assured there's a support system ready to help you through it. Turn to your franchising brand before a crisis takes place, and after you're in the throws of it.
6. Professional Control
Let go and take control all at the same time as a franchisee. One of the biggest perks to the job is that you can evaluate how your brand is coming along and make real changes that reflect your data. Have a say in what gets done – in fact, you can have ALL the say – for a chance at growing in the ways you see best fit.
7. A Chance to Expand
Whether or not you aspire to own multiple franchise locations, it's certainly nice to know it's an option. Grow your initial location and continue on with more and more spots, that is, as many as you see fit. There's no limit to your growth potential, meaning you can continually promote yourself as you thrive within the brand.
8. Joining a Network
Not only do you get access to corporate workers with your franchising brand, but you also get access to other franchisees. Ask them questions, or simply become friends with those who share your same workload and interests. This is a great way to expand your brand in going forward, by spreading your knowledge base about your specific franchise, as well as getting to know what others recommend.
By Bethaney Wallace | Aug 27, 2019 | General Franchise Information