7 Underrated Benefits to Being Your Own Boss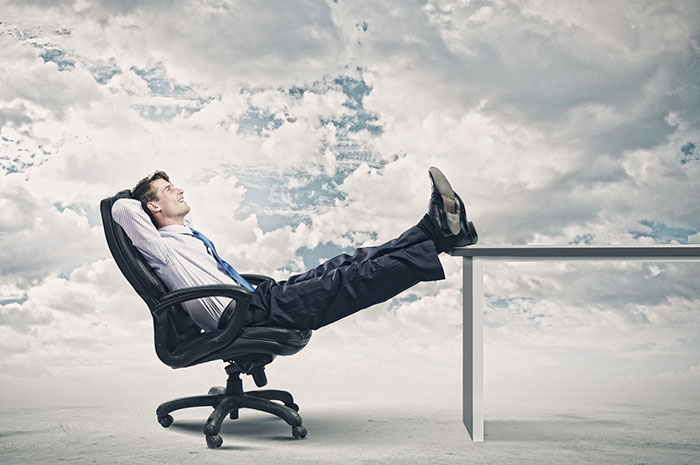 7 Underrated Benefits to Being Your Own Boss
Almost anyone who has ever worked a part-time job has wished they were their own boss. At some point or another. Each time they were asked to sweep the floor or mop up a customer accident, they wanted for someone else to handle the dirty work. Instead of doing the dirty work, they wanted to act as manager and schedule how and when something was done, not to be the one who actually had to do it. Throughout this process, there's many things that can go "wrong." Maybe they had an issue with someone's management style. They saw how it was done, how it could be improved, and wanted to branch out with their own efforts. These types of experiences, after all, are some of the main reasons franchisees start their own enterprises in the first place.
It's also one of the main reasons they're successful.
No matter what led you to starting your own business, however, there a number of perks that can come from being one's own boss. The obvious ones, like not being told what to do, of course. But the list doesn't end there. In fact, there are plenty more pros to being your own boss. Many of which aren't realized until they're readily being enjoyed. Such as:
Last-Minute Schedule Adjustments
As an employee, virtually any time you have an appointment, need to leave for a personal reason, etc., you have to approve it with the boss. When you're the boss, however, no such formality is needed. So long as your customers are covered, you can take off and tend to what needs to be done. Even if the appointment is last minute.
Pleasing Yourself
It's a great feeling to impress the boss. But it's an even greater feeling to impress yourself. It allows you to reach even greater accomplishments and is a satisfying step that will motivate you to work even harder.
Being the Go-To Guy
Again, this is something you can't necessarily appreciate until you've been there. Being the one people rely on, people come to in order to ask questions – it provides a sense of pride like no other. It also means you're the one to get thanked – and to get the credit – after a job well done.
Infinite Clout
Owning a business automatically marks you as an expert in your field. Whether you want bragging rights to take to your next high school reunion, or just want business referrals, being the owner is a great setup to proving you have professional know-how.
Grow as you Please
When you're the one in charge, you can expand quickly or slowly – you're able to control which way your reach can go. You can also choose a favorite niche in which to work, so you can best utilize your talents, and your interests.
Amenities
This might seem small, but it's a huge perk to get to be in charge of what's offered, and from where it comes. For instance, if you love coffee, as the boss you can buy the type of coffee you like best. Or you can provide your favorite snacks. Include cold sodas in the work fridge, a certain kind of air freshener in the bathroom, or a particular candy for your customers. These touches might sound insignificant, but once combined, they account for an establishment you truly call a self-reflection.
Setting the Level of Professionalism
Whether you're a suit-and-tie kind of guy, or prefer crisp t-shirts and white tennis shoes, it's your choice to set the daily standard. (So long as it's approved by your franchising brand.) It's a step that allows you to be comfortable (not everyone likes dressing up, while others hate being casual), and ensures all workers are dressed in a brand-recognized uniform.
By Jason Hightower | Jan 04, 2016 | General Franchise Information