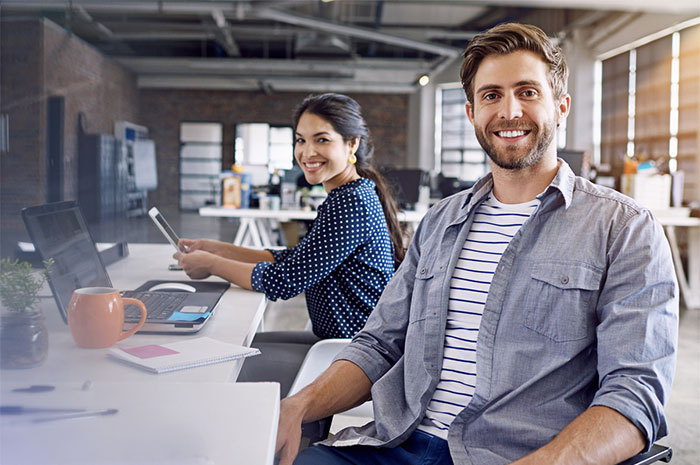 7 Prep Skills You Can Learn Before Opening Your Business
As you're on the cusp of opening your own business, there are likely many prep steps on your to-do list. You'll need to ready your location and complete legwork, of course. But what about learning new skills (some that are seemingly last-minute) before opening your doors? While you're in "go mode," this can also be a great time to brush up on new tasks and teach yourself to get even more prepared for opening day.
With just a few steps, you can gain peace of mind that you're even more ready to take the business world by storm. And, you can ensure that you're doing everything you can to become successful. From taking a quick marketing course to honing your handwriting abilities, consider these fast refreshers for an even better way to add to your upcoming business.
Steps like:
1. Esthetics
If you don't have that eye for design, there's no need to worry that you might not get it right. Instead, book a quick class, or schedule an appointment with a designer who can teach you a few basics. This way you can rearrange your floor without worry. It will also help you add wall décor, craft beautiful pricing signs, choose office furniture, etc. This is a skill that can certainly be hired out, but by taking the effort to learn yourself, you'll never have to wait on another's schedule (or spend excess cash) when making a quick store upgrade.
2. Online Marketing
There's an unlimited amount of exposure ready to be found online. By marketing through social media, Google ads, and more, you can easily expand to a new set of customers. Luckily, the how-to's of this outlet can be learned – online or in person. Be on the lookout for local classes or coaches that cater strictly to small businesses; their advice can help you ten-fold as you continue to grow.
3. Networking
For some, the art of chatting up a stranger comes easily … and others, not so much. This is one skill that can be readily learned by doing. Before you open your doors, practice talking to others as much as possible. Attend networking events, go to meetings that can introduce you to fellow business owners, or any other outlet that will allow you to learn small talk.
4. The Books
Schedule an appointment with your account and ask them for quick tips that can help make life easier. (We're guessing they'll be more than willing as this will help them in the long run, too.) You can then use these measures when tracking expenses for an easy way to balance accounts, and so your bookkeeping can go smoothly at the end of each month.
5. What Works in Your Industry?
It's never too late to learn more about your potential business (even once it's opened). Take a few days to see what others are doing, and what's working … and what's not. This will give you a better idea as to how customers will respond to each business addition, as well as which ones to start out with from day one. If you have contacts already, quiz them about the industry to gain info. You can also shop around at similar businesses and see who's stopping in, what they're buying, and more.
6. Longevity
This is likely a skill you're learning without even realizing it. With long days and even longer to-do lists, you're understanding what it means to be busy for hours on end. During that process, however, you're gaining stamina for the long work day (that is, if you didn't have one already), while developing your future business during that same process.
7. Customer Service
Much like networking, customer service can be a skill that folks either naturally own, or simply lack. However, it can also be learned through practice and gaining of good will. Work on making others happy in the months before opening your business. This doesn't mean becoming a pushover, but the idea of negotiating to create a better outcome. You'll learn that this gets easier as you go, and once dealing with real customers, you'll be one step ahead of the game.
Opening your business will be a big accomplishment, which means it's important to plan and prep. Aside from the obvious moves, consider adding the above for a better way to tackle success, and more confidence within your franchise location.