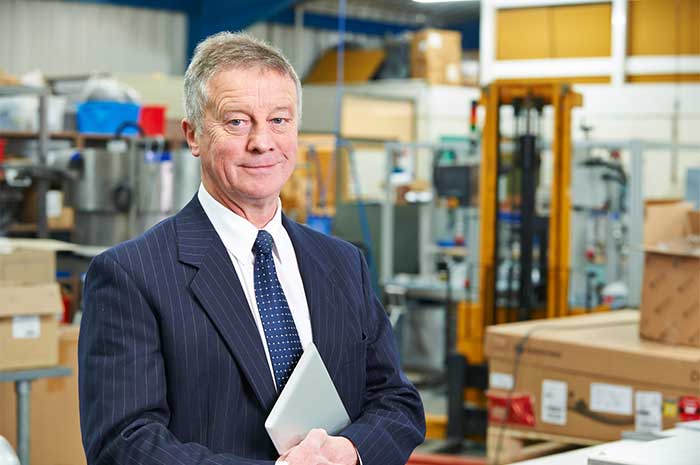 5 of the Most Memorable Franchise Owners and What We Remember Them For
Just like mascots or figureheads, company owners can make a strong impression on their customers. We remember who a person is, what took place under their tenure, and more often than not, those very moves have an impact as to how much business their customers choose to do with them. That's also why it's so important for brands to root their figure wisely – after all, what an owner or high-profile manager might do personally can have a huge professional impact. Understanding how such moves will come across can create pointed business growth, while failing to do such research could host just as negative effects.
For all of their efforts – good and bad – there are plenty of franchise owners we remember, from the past and present. Check out this list of memorable company heads, and how their moves greatly changed business trends.
1. Jimmy John Liautaud, founder of Jimmy John's
They're recognizable, they're fast, and they have basically changed the way we look at sandwich shops. It's a brand that took a common food and put their own spin on it, and it's allowed them with some incredible success.
The brand was founded by its namesake in 1964, who still remains the brand's head honcho. Liautaud opened his first Jimmy John's location at 19 – an age that is impressively young for a business owner. His unique take of giving away free sandwiches helped others get excited about the product, and soon started bringing in regulars. In order to open his first shop, Liautaud made a deal with his father for a $25,000 loan, and if he didn't "make it," he'd join the army. What's more is that he traveled the entire country to visit other sandwich shops for research. His findings encouraged him to offer fresh bread, and freshly sliced meats and cheeses for a better-tasting product.
Fifty-some years later, their ideals haven't changed, and the brand is running strong with more than 1,000 locations throughout the United States.
2. Conrad Hilton, Hilton Hotels
There are currently Hilton hotels across the entire world; the brand is universally recognizable. But even they had to start somewhere. Their founder and namesake, Conrad Hilton bought his initial location in 1919 in Cisco, Texas. After a snafu with the oil industry, he began buying up properties across the rest of the state. Next, after suffering substantial losses during the Great Depression, but struggled to hold onto his business until the market turmoil had passed. Because he was the owner of famous and booming hotels, once folks could afford to stay in them, that same ownership helped the company grow at an incredible rate that still holds strong today.
3. Harland "Colonel" Sanders, Kentucky Fried Chicken
When the chicken is good, people want to eat it, and Colonel Sanders knew that perhaps better than anyone. After a faked birth certificate so he could join the army at 16, and years later a bankrupt gas station (that sold is delicious chicken), he traveled the country convincing others to sell his recipe. The success can be credited to his marketing techniques (and the taste of his chicken) that got others excited about the brand. In early planning stages, Sanders worked with Dave Thomas (the eventual founder of Wendy's, another recognizable franchise owner and marketing mastermind), and decided to wear his notable jacket every single day. That outfit, along with his mustache, helped people recognize KFC. Within a single decade, he had opened more than 600 franchise locations.
If you're thinking of owning a chicken franchise, check our comprehensive list!
4. Sam Walton, Wal-Mart
To this day, Wal-Mart brands remain one for the most profitable – if not the most profitable – companies in the entire country. And there's a reason for that fact. Its founder, Sam Walton, worked as a retail store manager and tested various ways to improve efficiency and profits. He also grew his empire slowly, once methods had been mastered. The first official Wal-Mart was opened after Walton had gained more than 20 years in retail and store management experience. Today it is one of the most recognizable brands in the entire world, while still utilizing many of his proven methods.
5. Ray Kroc, McDonald's
With more than 15 years of existence, McDonald's was purchased by Ray Kroc in 1955, the businessman who would make the brand what it is today. He recognized the company's potential for growth and took it over, yet keeping its original concept and name. That move, along with his push for franchise expansion that followed a static formula, helped the company pop up across the entire country, and later, the entire world. They are likely the widest-spread company to this day, yet host similar flavors and concepts in every single location.
These and so many others are remembered for their iconic brands. When looking to open your own store, look at what these current and previous owners were able to do, and how their lessons can help you expand your business knowledge.