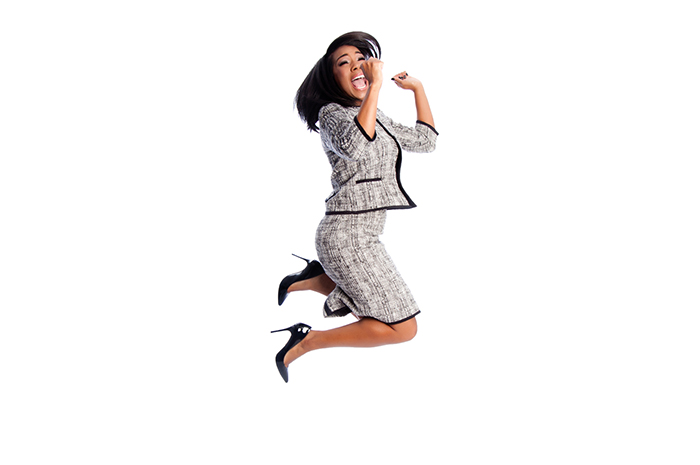 10 Quotes to Help you Take the "Leap" into Franchising
Are you ready to own your own business? If the thought has already crossed your mind, chances are you're circling the notion on some level. Then again, you might already be in beginning stages toward business ownership. In either scenario – and everywhere in between – you can use a little extra umph to get you going. That motivation that lets you know you're on the right path, and that you're taking the right steps.
Take note of these inspirational quotes that offer you the encouragement you need. They're also great wisdom nuggets to keep in your back pocket, for whenever the need may arise.
1. "What you get by achieving your goals is not as important as what you become by achieving your goals." — Henry David Thoreau
This knowledge drop will help pick you up if you ever get down. Remember that the business is not only about you, but it's about how you're able to grow as a person. Learning new things and new skills will allow you to succeed professionally, and to take your ventures to even higher heights. So while, yes, it's important to establish your franchise, how you grow as an owner will ultimately decide how it will continue to run.
2. "I destroy my enemies when I make them my friends." — Abraham Lincoln
If you have "enemies" within your industry, they can take away from your time and efforts in a positive manner. Then again, depending on their relationship to the business, they personally can hurt your growth. Rather than focusing on who has done your franchise wrong, treat them with kindness and help change their ways with positivity. Even if you don't truly consider these others friends, the notion of your thoughtfulness will help undo missed work.
3. "It wasn't raining when Noah built the ark." Howard Ruff
Whether you're religious or not, this mantra holds true. Essentially it's saying don't wait for the need, plan ahead and be prepared. The quote can also be interpreted in that Noah believed the rain would come; rather than listening to others, he followed his heart and did what he thought was right.
4. "A comfort zone is a beautiful place but nothing ever grows there."
Who doesn't love their comfort zone? After all, that's why it's called comfort in the first place. But it's also a place where it's hard to try anything new. While you can certainly stay in your zone every once an a while, remember to branch out – that's where you will find your biggest achievements, whether in starting your franchise or once it's up and running.
5. "Do it with passion, or not at all." — Rosa Nouchette Carey
Business ownership might not be your biggest passion, but your genre of business is. With franchising, there are so many areas, so many types of companies that you can easily find a mold that best suits your interests. Remember to choose something you love – this will ensure you're happy about your work each day, but also that your passion shows through. It will be apparent to your customers, too.
6. "I never dream of success. I worked for it." — Estee Lauder
Nothing worth having comes easily, in fact, it comes with hard work. Put your nose to the grindstone and make things happen. It's how countless others made it as business moguls in the past, and it's how you can succeed as an entrepreneur, too.
7. "The grass is greener where you water it." — Neil Barringham
Not only is this a great motto for your business, it's a great motto for life. Don't envy what others have or wish that your situation was better – make it happen. Look at what they're doing or how they got what they have, and strive to do the same (or make it your own version). This will help make your own "grass green," through effort, not wishful thinking.
8. "Never give up on a dream just because of the time it will take to accomplish it. The time will pass anyway." — Earl Nightingale
He's not wrong – time will go on just the same, no matter what we do with it. Instead of focusing on how we spend that same time, find a way to get what you want. Build your business, grow your franchise, and ensure your time has been spent in a way you're proud to show for it.
9. "Sometimes you win, sometimes you learn." — John Maxwell
What a great outlook – instead of being upset about bad business ordeals (even just a bad day at work), look at the experience as a way to learn. Understand what caused each event, and how you can prevent the same from taking place again next time. Then you're always learning, always moving forward … even when things don't pan out like you planned.
10. "If the plan doesn't work, change the plan, but never the goal."
In franchising, you'll learn early on to be flexible. Things just don't end up like we expected them to. This is true for all of life, but you tend to notice more when you're the one in charge. However, it serves as a good opportunity to learn and grow by doing things differently, even better. This quick-on-your-feet way of thinking will leave you ready for anything, and fully equipped to run your successful franchising business.