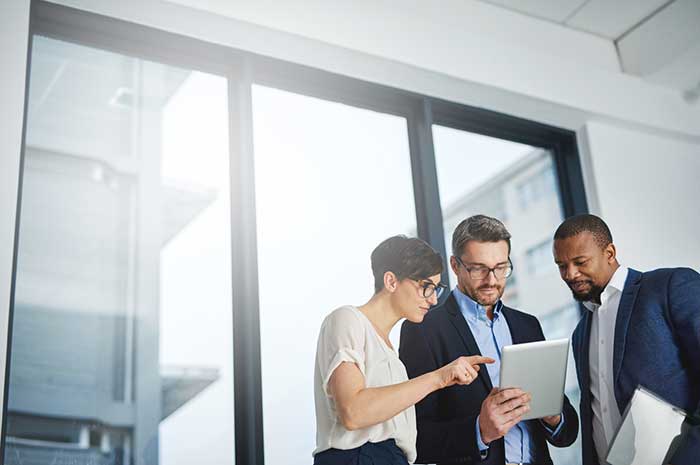 10 Franchising Trends that are Emerging in 2017
We are well into 2017, and so far it's a year that has brought on plenty of business change. Not only in a political light, but with creative ideas that are adjusting the way the world does business. Advertising has been morphing into a real-time, mobile entity for years. Likes and current events are affecting what's opening up as businesses, and what they're selling. And that's only the beginning.
Meanwhile, classic franchises are continuing to see success; new brands are growing through classic measures – and virtually every combination of the above. Times are sure changing, but that doesn't mean there's any less room for entrepreneurial growth, either. In fact, it means there's even more exciting and new ways to get there; more interests for more types of business owners, and an added number of skills that can be turned into a profession.
Take a look at these growing trends that are making way for new business owners. Whether you're looking for inspiration or a little more insight about business ownership, you're sure to find what you're looking for in these professional ventures.
1. Food Trucks
This trend has actually been around for a few years, but if popularity has anything to say about it, they're not even close to fizzling out. Food trucks are continuing to pop up all across the country, and in more and more locations. As for franchisers, it's an easy way to open a business with minimal cost and supplies. It's also a great idea for additional income for stationary restaurants. All they have to do is add a truck that travels around with their best dishes!
2. Service Trucks
Speaking of mobile businesses, another trend taking the world by storm is that of businesses on the move. Dog groomers, hair stylists, personal chefs, and more are all setting up in trucks and/or vans. It's a move that gives them the ability to keep overhead as low as possible, while offering a novel service to the client: a service that meets them at their front door.
3. Employee-to-Franchisee
No longer is it just "the old guy" owning businesses. Newbies and young entrepreneurs working to create startups and self-owned locations. However, younger owners are also finding more pushback with their ability to secure a loan. Which is why companies have started programs that allow employees to work through the chain. After proving their worth and/or completing a specified program, employees are slated with the opportunity to purchase a franchise location. The perk often comes with financing in tow. See if your brand offers this incentive, and if so, consider sharing the news with employees who've shown an interest in one day becoming the boss.
4. Portable POS Devices
Point of sale is something that's imperative for retail; how can you charge customers if you don't have a method? In the past, this meant expensive software, multiple computers, and regular upgrades in order to keep everything running smoothly. Nowadays, though, franchises have more affordable options, including those that don't tie you to a certain spot on the counter. Tablets, smartphones, and more are able to ring up sales, add taxes, and read cards (even the chips). It's just one more way franchising is becoming less restrictive, even in as something as small as paying in the drive though vs. waiting in line at a counter.
5. Women are Making it Big
Ladies are here to take over, and they want you to know about it. With gender norms continuing to become less and less defined, women as a whole are buying and operating more businesses. Minorities are making waves as well, both in the U.S. and overseas, with American brands branching out into new borders while they're at it.
6. People are Getting Creative
Industries are popping up – and making it huge – in categories that were never previously thought of as businesses. Personal coaches, crafters, consultants, entertainment rental, etc. Each of these have only been around for a short time. Yet now they are thriving all across the country. This increase in professional range has brought in more interest to business ownership, especially from those who weren't as likely to work a "traditional" job.
7. Brands With Minimal Inventory
With the art of minimalism, more can be done with as little of overhead as possible. It's a trend that's creating entire companies. It also has helped to bring costs down, allowing folks to start on their dream job without taking on crippling loans. This means more loan approval rates, and more confidence in the ability to recoup what's been spent in both time and dollars.
8. Scheduling/Being the Middle Man
There are many personal tasks people hate doing, and franchising brands have found a way to take them over. Think about it – it's a minimal expense by the customer to not fold laundry or to avoid grocery shopping, and all that's required by the business is time and effort – win-win. Tasks like booking vacations (yes, travel agents are making a comeback), laundry services, errands, and more are all growing as industries. This means that folks are marketing by way of being novel, and taking advantage of one very specific fact: they're checking off what others dislike.
9. New Payment Models
No more are the days of clocking in and earning minimum wage. Now, brands are taking on interesting and creative ways to reimburse their workers. Some examples include commission, stock options, products, or even a unique payment model, where the best performers earn higher rates. Even a combination of the above. These types of set ups encourage workers to put in their best effort, while earning franchisees as much income as possible. It also ensures that all parties are getting more at the same time. Meanwhile, underperformers will receive the lowest pay. (What's fair is fair, right?)
Franchisees are enjoying these upgrades for its growth abilities, while it can also help attract quality employees.
10. Branching Out
Once you've conquered your first location, you might just get the hankering to do it again. And then again. Whether with another brand, or simply in a different area. Franchising brands are making this step easier by providing discounts and streamlining processes for veteran business owners. With a proven success rate, they're more likely to want to do business with you, and as soon as possible.
And if you so choose, it's not a bad way to go, either. More locations, more success, and of course, more earnings all around.