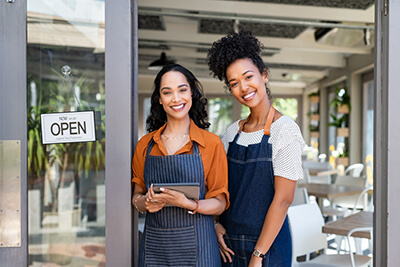 If you're reading this blog, that means you're exploring the idea of purchasing a franchise. There are plenty of compelling reasons why this is a good idea. Most of these, we don't need to re-hash: you can be your own boss, take over a business with an established brand identity and customer base, and so on.
For many entrepreneurs, the best business to start with little money is likely to be a franchise.
If you have questions, like where to even start, you're certainly not alone! In today's economy, questions like "What is the best—and cheapest—franchise to open?" and "What are the best franchise opportunities near me?" serve as excellent starting points. In this article, we're going to address these very questions so you can know what you're getting into and where some of the best low-cost opportunities are.
What Is the Best—and Cheapest—Franchise to Open?
In this context, it's important to note that best does not necessarily equal cheapest (and vice versa). In other words, just because you find an extremely affordable franchise doesn't mean it's going to be an enjoyable, fulfilling experience. By finding the right opportunity, you can increase your chances of franchise success.
What Are the Best Franchises for Sale?
When it comes to the best franchise to invest in, there are a few key factors to consider, including:
Brand Name: How well known is the franchise? Just because you have (or haven't) heard of it doesn't necessarily mean it is (or isn't) a well-known brand. Researching the brand's reviews and overall reputation should help you to understand exactly what you're signing up for. Just because a brand isn't well-known yet doesn't mean it's going to be an insurmountable challenge to gain traction with customers…it just might take a little extra innovation and effort.
Costs: Depending on the industry, location, and related factors, franchise startup costs can vary widely, from as little as $10k or below to $500k or more. In addition to considering what you can afford to spend purchasing the franchise, you'll also need to think about how easy or difficult it might be for you to secure the necessary financing, as well as how long it might take for the business to turn a profit.
Demand & Competition: Research how much demand there is within different industries or business categories, as well as how much competition stands between you and those customers. It's important to study up-to-date information, since what may have been a groundbreaking opportunity a year ago might now be an overcrowded, diluted market. The more you can learn about these factors, the better position you'll be in to make a savvy investment for a successful opening—and long-term future.
Experience, Interests, & Abilities: You'll want to avoid thinking too much about factors like investment level and not enough about factors like your own interests, passions, and abilities. As you evaluate your options, keep in mind that this is your life, you only have one, and you should spend your time doing something meaningful and fulfilling—not just chasing a profit.
Training & Support: Especially if you've never been a franchisee before, you'll want to inquire about how much training and support you can expect to receive from the franchisor, as well as any detailed business plans you might inherit. Knowing you'll be supported should help relieve any anxiety you might have about taking on the role of franchisee.
What Is the Cheapest Franchise to Start, and Which Franchises Make the Most Profit?
Generally, many of the franchises with the lowest purchase prices and highest potential for profit center around a few different categories. You might start your search for profitable franchises under $10k by exploring the following industries (many of which appear in Forbes' Top Franchises Under $10k list). Note that our example franchises for each category are meant to be familiar, recognizable franchise examples, not necessarily ones that require an investment of $10k or less.
At FranchiseOpportunities.com, you can specifically browse for franchises in your area and within each industry. You can even browse franchises for under $10k. If none of the industries above interests you, don't worry! There are plenty of resources available to help you find everything you need to make the best decision for your lifestyle, priorities, and future.
If you're still in the browsing stage, you might want to check out our 50 most popular franchise opportunities or explore our list of low cost franchises.
As you find franchises you're interested in, simply click the orange button to request more information. Finally, if you still have any unresolved questions, our Resources page is filled with valuable information and insight, including financing options, franchise buying guides, frequently asked questions, and more.