If you fall within the 35-44 age bracket, you're at a life stage often characterized by stability and career growth. But what if you could leverage these factors to make an even bigger impact? In the realm of automotive franchising, this age group has a unique set of opportunities just waiting to be seized. Here's why now is the ideal time for you.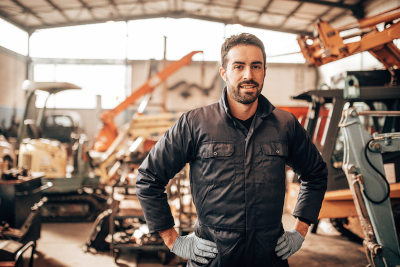 The Power of Moderation
Your demographic spends an average of 46 seconds on our website's automotive franchise pages. While this may seem like a moderate amount of time, it reflects a tendency to get straight to the point—a characteristic that can serve you well in the business world. You're not here for the fluff; you're here for the facts, and that focus can be your strongest asset.
A Fluid Marketplace
With a bounce rate of 71.43%, your age group has one of the highest levels of fluidity. While some might see this as a negative, it's more accurately a marker of opportunity. A high bounce rate could indicate there's still plenty of room for someone to step in and set the pace. That someone could be you.
Sizable Market Share
Your age group accounts for 27.98% of page views on our automotive franchise pages, indicating a significant level of interest and potential impact. This isn't a game of small stakes; you're playing in a market that values your participation. And given your life stage, you likely have the experience and resources to make meaningful contributions.
Why Automotive Franchising?
Automotive franchising offers a unique blend of stability and growth potential. It's an industry that demands both technical skill and customer service, qualities that people in the 35-44 age group often possess in abundance. Whether it's managing a team or understanding the intricacies of automotive care, your skills are highly transferable and valuable in this field.
Franchising Statistics
Every 1 in 7 businesses is a franchise.
Limited-service restaurants, gas stations, full-service restaurants, hotels/hospitality, and new car dealers are the types of franchises with the most business units.
Compared to the independent business success rate, the 2 years franchise success rate is about 8% higher.
Franchise Opportunity
Christian Brothers Automotive offers a franchise opportunity that aligns well with the 35-44 age demographic, particularly because of its focus on ethical business practices and community engagement. The franchise's commitment to quality service and long-term customer relationships makes it an ideal fit for those who have amassed both life and career experience.
Next Steps: Act Now
So, what's the game plan? First, use your knack for cutting through the noise to your advantage. Focus on franchises that align with your career goals and lifestyle needs. Second, leverage the market to your advantage. Take the plunge and start engaging with franchise opportunities that resonate with you. The market is still in flux, and now is the time to anchor your position.
Conclusion
If you're between the ages of 35 and 44, don't overlook the unique opportunities that automotive franchising offers you. With a strong market share, a fluid marketplace, and a set of life skills that perfectly match the industry's needs, you're in a prime position to not just enter but dominate this market. The window is open; it's up to you to step through it.