New Jersey, known for its diverse demographics and strategic location, presents a unique market for automotive franchisees. In this blog, we'll explore why the Garden State should be your next destination for an automotive franchise.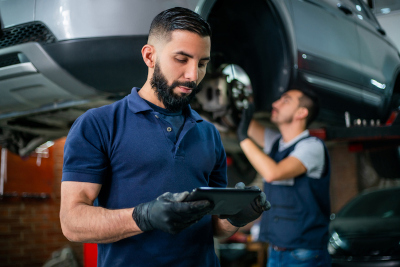 The Metrics Speak
New Jersey stands out with a remarkable 0% bounce rate and an average time of 71 seconds spent on our website's automotive franchise pages. This high level of engagement could indicate that the market is ripe for new or existing franchise opportunities.
Perfect Bounce Rate
A 0% bounce rate is rare in digital metrics, suggesting that New Jersey visitors are highly engaged with automotive content. This could be your signal to act; it's a prime opportunity to stand out in a market where potential franchisees are clearly intrigued by the many enticing automotive franchise opportunities.
Benefits of Franchising
Franchising offers several advantages that can make your journey into the automotive industry smoother:
Proven Business Model: You're adopting a tried-and-true business model, reducing the risks associated with startups.
Brand Recognition: Benefit from an established brand that can help attract customers more quickly than a new business.
Training and Support: Most franchises offer extensive training programs and ongoing support to help you succeed.
Cost-Effective: Franchising often involves lower costs than starting a business from scratch, especially with supplier discounts and marketing support.
The Demographics Factor
New Jersey's varied population allows for a wide range of automotive services, from budget-friendly to luxury. Understanding your target market can help tailor your services to meet consumer needs.
Small State, Big Opportunities
While New Jersey may be compact, it offers a high concentration of potential customers. 
"In 2022, New Jersey's automotive sector was a major economic driver, with total car sales reaching $39.5 billion. The industry also supports a significant portion of the workforce, providing 147,000 auto-related jobs and contributing to 2.8% of employment in the state." 
These compelling figures underscore the vitality of the automotive industry in New Jersey, signaling a fertile landscape for prospective franchisees looking to make a mark in this thriving market.
Why New Jersey is Ideal for Automotive Franchising
Here are some key advantages:
High Engagement: The 0% bounce rate and 71-second average time on page suggest serious interest in automotive franchising.
Diverse Market: The state's varied demographics offer a broad range of niches and customer bases.
Strategic Location: Proximity to major cities like New York and Philadelphia expands the potential customer base.
Franchise Spotlight: Batteries Plus offers a versatile product range that includes not only automotive batteries but also those for consumer electronics and more, making it a fit for New Jersey's densely populated and diverse market. The franchise's established brand and robust supply chain can help potential franchisees tap into multiple consumer needs efficiently.
Conclusion
New Jersey offers a blend of opportunity and engagement, making it a compelling option for automotive franchising in 2023. Whether you're looking at general automotive services or specialized niches, New Jersey's unique metrics suggest a promising landscape.
If you're looking to start or expand your automotive franchise in New Jersey, the time to act is now. Leverage this data-driven guide to inform your strategy and carve out your niche in this promising market.