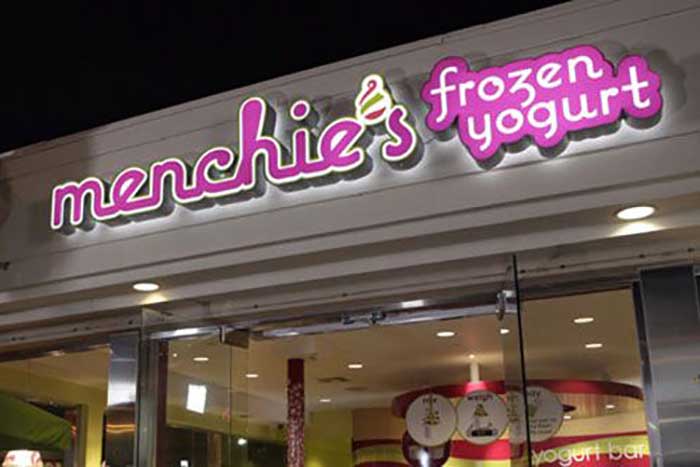 Franchise organizations can explore more opportunities when it comes to marketing due to the combined efforts and budgets of the franchisees. Social media is a very hot marketing arena.
Below is an illustration of an outstanding use of social media by a franchise organization, Menchie's Frozen Yogurt.
About Menchie's
Menchie's was established in 2007 by the husband and wife team of Danna and Adam Caldwell, and their franchise now boasts more than 350 stores worldwide. They were given the number one rank in Restaurant Business Magazine's "Future 50" list last year and have seen a 748 percent growth. This is likey due to a combination of a stellar product, the dedication to the Menchie's mission statement of "we make you smile" and their proactive system of outreach to bring in and maintain loyal customers.
Along with doing things like appearing on CBS's highly successful show Undercover Boss, they also have a robust online marketing campaign with a large social media footprint. Thanks to being active on Facebook, Twitter and YouTube, Menchie's has been able to bring the outstanding experiences people receive in stores to the Internet.
Social Media Presence
There are a variety of advantages to using social media, for businesses both small and large. Social media has a very low cost, especially when compared with doing standard advertising, such as print, radio or TV. This type of marketing can also have a much larger outreach, and it can be targeted at a particular demographic. Using social media, businesses can make consumers aware of what a company does and sells as well as keeping people aware of new products and specials.
Menchie's is active on three of the most popular social media platforms, and they have tailored their posts to the platform that they are sharing on; however, they have kept their message unified. This is important because people are more likely to follow a company on more than one site if the content is not exactly duplicated.
Facebook
This social media platform is one of the most important weapons in a company's advertising arsenal. According to a recent study, Facebook likes are a driving force behind improving a business's online reputation. To garner these likes, along with shares of their Facebook posts, Menchie's makes a point of sharing scrumptious looking photos of frozen yogurt combinations. By tapping into people's habit of sharing delicious looking food photos, the company is consistently able to rack up a large number of likes, comments and shares for each of their posts.
What's interesting about Menchie's approach is that they have very few advertorial posts. Instead, they allow their products to speak for themselves, and many of their images have been submitted by customers. Even their promotional posts don't feel like advertising so much as sharing great news with people. Since people are less likely to share ads with their friends on social media sites, this is a likely to be one of the reasons their posts have been so successful. Two popular examples of their messaging strategy include this photo of a customer's topping laden yogurt and this ad letting people know about a new flavor.
Twitter
Twitter is a more text based platform, so Menchie's has modified their approach to interacting with social media users on this site. While the company still makes a point of sharing great photos of yogurt and topping combinations, they are more interactive with customers on Twitter. Along with responding to posts made about the company by other users, they also repost amusing or complimentary Tweets, such as this one. The company also makes a point of opening up conversions about the brand, like this tweet asking about people's topping habits.
YouTube
While Menchie's is not as active on YouTube as on other channels, the company has established its presence there. Currently, their YouTube channel has everything from videos of an interview with their CEO to the company being featured on The Price Is Right. As with the other sites, Menchie's has focused on sharing their products rather than advertising them, making the channel feel much more organic instead of sales oriented, which is known to turn some visitors off.
The Takeaway
Social media is a great way to market a business or franchise, and some of the key components of Menchie's success are making what they share not seem like advertising and making individuals feel included. Encouraging customer contribution and interaction makes consumers feel valued and connected to the company, creating loyal customers that share their passion for the business.