California is a land of endless possibilities, especially for those looking to venture into the automotive franchise industry. This blog post will delve into why California stands as a robust market for automotive franchising opportunities.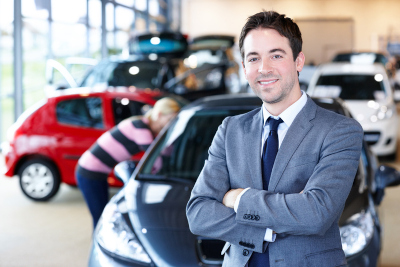 By the Numbers
California leads the pack with the most page views of any state on our automotive franchising pages, indicating a strong interest in this business model. Furthermore, the average time spent on our automotive pages is 75 seconds, suggesting a highly engaged audience.
Bounce Rate: A Balanced View
With a moderate 50% bounce rate, this suggests both competition and interest, making it an ideal landscape to launch your automotive franchise. Don't miss out on this balanced market—take action now to secure your foothold in California's thriving automotive industry.
The California Car Culture
California is synonymous with car culture. From classic car shows to luxury vehicles cruising down the Pacific Coast Highway, cars are an integral part of the California lifestyle. This cultural aspect offers a myriad of niche markets to tap into, from luxury car maintenance to vintage car restoration.
Location, Location, Location
The state offers a diverse geographical landscape from bustling cities like Los Angeles and San Francisco to suburban and rural areas. Each locale offers unique franchising opportunities, whether it's a quick-service oil change station in a busy city or a full-service automotive center in a suburban area.
Market Segmentation
California's demographic diversity allows for a wide range of automotive services, from budget to luxury. Understanding your target market can help tailor your services, whether it's basic maintenance, high-end customization, or eco-friendly options.
The Role of Technology
Being a tech hub, California is ripe for automotive franchises that integrate technology into their service offerings. 
"California saw an 11.6% year-over-year increase in new light vehicle registrations during the first half of 2023, reaching 905,752 vehicles. Around 220,624 new plug-in vehicles were registered in California during the first half of the year, representing more than 24% of the market." 
These impressive statistics underscore the booming automotive market in California, particularly the rapidly growing segment of plug-in vehicles. This surge offers a fertile landscape for automotive franchises, especially those specializing in electric and hybrid vehicle services.
Franchise Spotlight
Fibrenew, with its specialized focus on the repair, restoration, and renewal of leather, plastic, and upholstery, fits well with California's diverse market that ranges from luxury cars to eco-friendly vehicles. The franchise's commitment to using eco-friendly products aligns with California's strong emphasis on environmental sustainability, making it an attractive option for potential franchisees in the state.
Conclusion
From its strong car culture to its technological innovation, California offers a rich tapestry of opportunities for automotive franchising. The state's diverse market and forward-thinking consumer base make it an ideal location for a range of automotive services.
If you're serious about launching your automotive franchise in California, there's no better time than now. Use this comprehensive, data-driven guide to make your franchising dreams a reality. Act now to seize the opportunities that the Golden State has to offer.