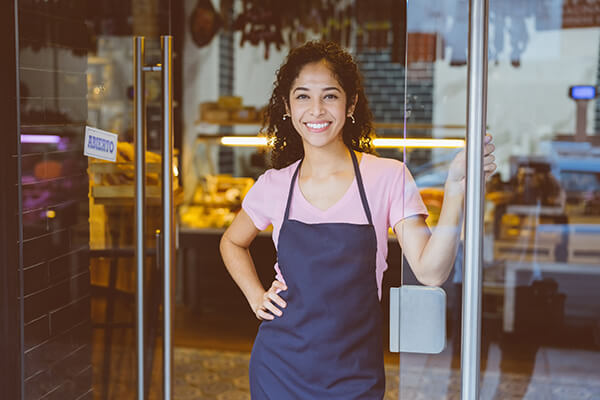 What are the best franchises to own today? Now that millennials and Gen Z have become a solid customer base, your best investments might be in companies trending in the health and lifestyle sectors. This guide will introduce you to some popular companies that will likely prove to be lucrative investments in the coming years. Read on to discover some of the best franchises to buy!
Healthier4U Vending
Healthy snacks are in short supply, at least when you look at the sugar-loaded fare of most vending machines. Healthier4U seeks to change all that with their line of vending machines that offer a healthier antidote to the usual sugar high.
As a Healthier4U franchisee, you'll invest in one or more vending machines, though the company itself can help you place your machines based on market research. And during the initial period, you can relocate your machine to a more strategic location.
Investing in a Healthier4U franchise will require $30,000 to start, but the advantage of this business is that it's largely hands-off. Apart from some basic maintenance, you'll be letting the machine do all the work while reaping the rewards of some passive income. That can make this a great opportunity for those looking for a side hustle.
The Exercise Coach
Gym memberships provide fitness opportunities, but you can't beat a personal trainer when it comes to accountability. The Exercise Coach is one of the most widely-recognized personal training brands in the United States, with studios located nationwide.
When you invest in an Exercise Coach franchise, you'll gain access to industry-leading tools and equipment to help your clients change their lives. This also means that you'll get the chance to work with clients of all ages and ability levels, though you can also scale your business while using advanced customer relationship management (CRM) tools to stay organized.
To get started, you'll need $50,000 in cash, though this is significantly less than most gym franchises. And unlike larger gyms, you can typically operate your franchise with only two to three employees, which minimizes your overhead costs.
9Round Kickboxing Fitness
Once thought of as a trend within the fitness industry, kickboxing has instead become something of a niche market for exercise enthusiasts. 9Round began in 2008, and since then, the company has opened over 600 franchise locations across the U.S.
9Round offers two paths toward franchise ownership. As an owner-operator, you'll run your own personal 9Round studio, which might be attractive to fitness buffs. Alternatively, you can be a semi-absentee or a multi-unit owner, which means you'll handle the business end of multiple studios.
A 9Round franchise starts at $50,000, though their flat royalty structure and low overheads make this an affordable option for those looking for a health/wellness franchise.
Frutta Bowls
Are you looking to bring healthy dining options to your community? Frutta Bowls aims to provide healthy, delicious food, as well as invest in the welfare of the surrounding community.
Starting a franchise is far easier than most restaurant chains. With no fryers or hoods, kitchen prep is straightforward. Floor plans can be as small as 700 square feet, which means that overhead costs are minimal compared to many other food franchises.
Opening a Frutta Bowls location will require $100,000 in liquid assets. However, the company offers a generous 25% discount on the franchise fee for military veterans. Frutta Bowls continues to make inroads as a healthy dining option, which gives the brand a strong reputation and plenty of staying power.
Nikita Hair
The beauty industry has always been a lucrative one for those who keep up with current trends. But that's part of the core business model of Nikita Hair. The company stakes its success on innovation and creativity, which makes this beauty franchise an exciting opportunity for investors.
With a 34-year history, Nikita Hair has proven itself to be as resilient as it is adaptable, with product sales that exceed current industry standards.
Prospective franchisees can expect to invest $100,000 initially, but many Nikita Hair locations can fit comfortably into other businesses, such as shopping malls. The franchisor provides training, marketing, and support, as well as assistance with construction and equipment. You also won't need a beauty/cosmetology license since you'll be relying on your staff to service your clients.
Where Can You Find the Best Franchises?
The best franchise to buy might very well be in your own backyard. Find it through Franchise Opportunities. Use our custom search tool to find franchises in your area, or search by industry to locate a company whose passions align with your own. Start searching today, and change your life for years to come.