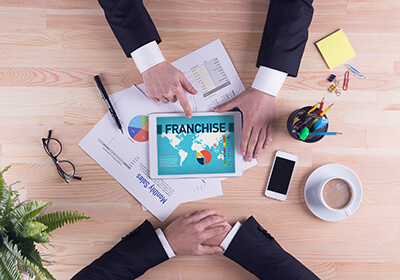 When it comes to economic recessions, no industry is 100% safe. A downturn in the economy can quickly impact even the most stable businesses. The U.S. saw this during the Great Recession of 2008, when even traditionally stable industries like manufacturing and retail were hit hard.
However, some industries are more resistant to recessionary forces. These are typically industries that provide essential goods and services that people continue to need even when times are tough.
How To Invest
As the world economy continues to experience ups and downs, it's more important than ever to invest in recession-proof industries. Here are some investment methods for those looking to weather any future economic storms:
Purchasing Stocks
When it comes to purchasing stocks, there are a few things you should keep in mind. First and foremost, it's important to remember that stock prices can fluctuate rapidly. Hence, it's important to monitor the market carefully and be prepared to buy or sell quickly if necessary.
Secondly, you'll want to diversify your portfolio by investing in various companies across multiple industries. By doing so, you'll maximize your chances of seeing a return on your investment while minimizing risk.
Finally, it's always important to consult a financial advisor to get the most accurate and up-to-date advice before making any big decisions.
Franchising
Franchising is a huge opportunity for entrepreneurs who want to own a business without the hassle and expense of starting a new one. There are many different franchising opportunities available out there, so it's important to do your research and find the one that's right for you.
Things to consider include the cost-effectiveness of the initial investment, the ongoing royalties, the training and support provided by the franchisor, and the size and scope of the franchise territory.
When you're ready to take the plunge, the first step is to contact a franchising attorney to help you navigate the process. They can help you understand the ins and outs of franchising, including the FDD (franchise disclosure document) and the franchise agreement. They can also suggest resources for further reading.
Private Equity
Private equity is capital that is not listed on a public exchange and is not regulated by financial authorities. Private equity consists of investors, investment firms, and funds that invest in companies that are not publicly traded.
There are many reasons an investor might choose to invest in private equity. One reason is that private equity firms are often able to invest in companies that are experiencing high growth but may not yet be ready for an initial public offering (IPO). Private equity firms can also help companies restructure their businesses and make them more efficient.
Another reason someone might choose to invest in private equity is that these investments could be very profitable.
In general, private equity firms aim to make investments that will yield a return higher than the original investment within two to six years.
This high return potential comes with higher risk, but for investors willing to take on this risk, private equity can be a great way to earn high returns.
There are a few ways to invest in private equity. One way is to invest directly in a private equity firm. An investor can do so by investing in a private equity fund or by becoming a limited partner in a private equity firm.
Another way to invest in private equity is to invest indirectly through a public company that invests in private equity.
These companies, known as business development companies (BDCs), must invest at least 70% of their assets in businesses valued below $250 million. BDCs might be a good way to invest in private equity without having to commit the large amount of capital that is required to invest directly.
Recession-proof Industries
Any industry can be affected by a recession, but some are more likely to weather the storm than others. Here are a few recession-proof industries to consider investing in:
Food
People will always need to eat, no matter what the state of the economy is, which is why the food industry may be one of the most recession-proof industries. Combined, industries in the food sector, including retail, processing, and wholesale, have seen a 39.5% return on equity as of 2022.
There are many types of businesses within the food industry, from restaurants to grocery stores. Food franchises can be a great opportunity to get involved in the food industry, as they are already established businesses, and you can find ones that have a proven track record.
Investing in a franchise is a lower-risk option than starting your own business from the ground up and can still be very profitable, depending on the market.
Shipping, Freight, and Logistics
The global pandemic has brought unprecedented challenges to the shipping, freight, and logistics industries. Despite these challenges, these industries have proven to be relatively recession-proof.
There are many types of businesses within the shipping, freight, and logistics industries. For example, an investor could invest in a business specializing in maritime shipping, air freight, or ground transportation. Another option is to invest in a franchise that provides shipping, freight, and logistics services.
The shipping, freight, and logistics industries are essential to the global economy and are expected to continue to grow in the coming years.
Home and Repair Services
Home and repair services may be one of the most recession-proof industries out there. People will always need to repair their homes, no matter what the state of the economy is.
While homeowners might defer discretionary projects such as kitchen and bath remodels during economic downturns, historical data from the Great Recession shows that people increased their spending on necessary improvements to home exteriors and equipment. Although people would rather do repairs themselves during recessions, projects such as roofing and HVAC systems upgrades require specialists, and are typically the type of repairs homeowners can't do without.
There are many different types of home and repair services businesses, from small handyman businesses to large franchises, meaning there are plenty of opportunities for franchisees in this industry.
Discount Retailers
Midway through 2022, the Washington Post noted that discount retailers were doing well despite rising inflation, low wages, and a flagging stock market. This only makes sense, given that consumers would seek ways to save money during a recession.
There are many different types of discount retailers, from general merchandise stores to specific niche stores. Given that the businesses already exist, franchising is an easier way to get into the discount retail industry, compared with starting from scratch.
Some of the most successful discount retailers include dollar stores, thrift stores, and off-price retailers.
Grocery Stores
In 2021, people spent over 10% of their income on food. Even though the U.S. was not in a recession at that time, it stands to reason that, even when money is tight, people still need to buy food. According to Bank of America analyst Robbie Ohmes, "Food retail stocks (including grocers, mass discounters, warehouse clubs, and dollar stores) have mostly outperformed the S&P 500 during prior recessions (including the 1980s, the first Gulf War, the Dotcom Bubble, and the Global Financial Crisis)."
There are many different types of grocery stores, from small mom-and-pop shops to large chain supermarkets. The latter are more likely to go public and offer shares on the stock market. Smaller grocery retailers may be more likely to require private equity investment.
Franchising is also a way to invest in the grocery industry. In this investment scenario, you would seek out an established franchise with a proven track record and become a franchisee, in hopes of seeing profits from sales. Or, you could choose to take a risk and partner with a newer franchisor, which could offer high returns if the business takes off. Either way, do market research to determine the best course of action.
Healthcare/Fitness
In good times and bad, people always need medical care. That's why investing in healthcare can be a smart move, even during an economic downturn. Looking ahead, annual health expenditures are expected to grow by 5.4% through 2028, and health will likely rise to represent nearly 20% of the U.S. economy.
There are many different types of businesses within the health industry that you could invest in. When it comes to health franchises, you could open a home healthcare franchise, which is part of a $300 billion industry. Alternatively, there are franchises in the diet and weight-loss industry, which takes in an average of $200 billion annually. Or, you could invest in a start-up that is working on developing new medical treatments or devices.
The health industry is growing rapidly as people become more health-conscious and realize the importance of leading a healthy lifestyle. In addition, the rise of obesity and chronic diseases has driven people to seek out fitness services to improve their health.
Precious Metals
Precious metals have been used as a store of value for centuries, and their value has only increased over time. Even during periods of economic downturn, the demand for precious metals remains strong because of the risk that currency will be devalued.
There are many different types of businesses within the precious metals industry, from mining companies to jewelers. And there are many opportunities for investors to get involved, from buying gold coins to investing in precious metals mutual funds.
For those looking for a recession-proof investment, the precious metals industry is worth considering.