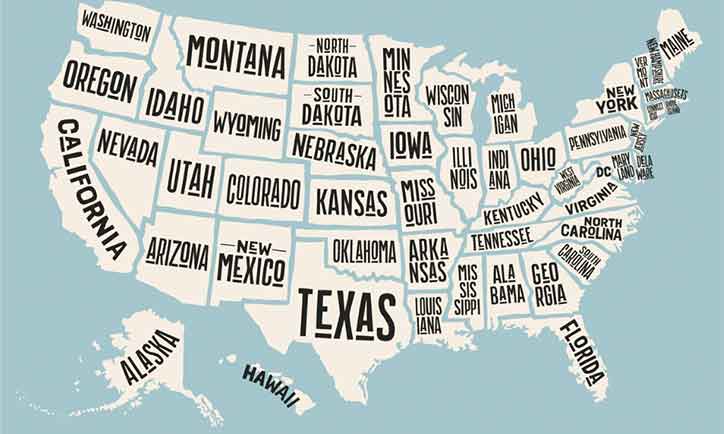 It's not difficult to learn how to start a franchise, but that doesn't mean there's a one-size-fits-all strategy that you can use in every case. Each state has its own legal requirements that you'll have to meet before your doors can open. This article will give you an overview of the legal requirements to start a franchise and offer tips on how to meet them.
What Are Franchise Laws?
Federal laws apply equally to all franchise locations, and your franchisor can be of great help in navigating these regulations. But many states expand on these federal standards by implementing their own legal requirements to start a franchise. These laws generally fall into three categories: 
Franchise registration laws
Franchise filing laws
Franchise relationship laws 
Understanding each of these laws will help you learn how to start a franchise without violating local laws and regulations.
States with Franchise Registration Laws
Federal law already dictates that franchisors provide a franchise disclosure document (FDD) to their franchisees. But states with franchise registration laws also require franchisors to register their FDD with their state regulator prior to opening. This is important because it means that the regulator has to give permission before the franchise can legally operate within the state.
These laws vary based on whether the franchisor represents a federally registered trademark. The following states have registration laws for franchises with a registered trademark: 
California
Hawaii
Illinois
Indiana
Maryland
Michigan
Minnesota
New York
North Dakota
Rhode Island
Virginia
Washington
Wisconsin
Other states apply franchise registration laws to companies without a federally registered trademark. These states include: 
Connecticut
South Carolina
North Carolina
Remember, franchisors must renew this registration annually to stay in business. If you're a franchisee operating in one of the states listed above, make sure that the franchisor stays current with these local laws. 
Since the process varies slightly by state, you might also want to ensure that your franchisor has experience in navigating these requirements before you commit to the franchise agreement. 
Fortunately, many franchises already operate multiple locations within your state. If you're joining a company with established locations in your area, you can be reasonably confident that they understand the legal requirements within your state.
States with Filing Laws
Filing laws are similar to registration laws in that they require a franchisor to file their FDD with the state. But unlike registration laws, filing laws don't require state approval before the franchise is permitted to operate. 
Like registration laws, the laws apply slightly differently depending on whether the franchising company represents a federally registered trademark. 
Filing states for companies with a registered trademark include: 
Connecticut
Florida
Kentucky
Nebraska
North Carolina
South Carolina
South Dakota
Texas
Utah
Filing states for companies without a trademark include:
As before, these filing requirements demand annual updates. Otherwise, the franchisor could face penalties for failing to meet the legal requirements to start a franchise. While this responsibility falls on the shoulders of the franchisor, franchisees should still stay abreast of filing deadlines to ensure that the business continues to run smoothly.
States with Franchise Relationship Laws
Finally, franchise relationship laws regulate the relationship between the franchisor and the franchisee. Basically, these laws provide increased protection for franchisees and ensure that the parent company adheres to the terms spelled out in the franchise agreement. 
This is particularly important for ensuring that franchisors follow the termination and renewal terms within the franchise agreement. Franchisees are therefore protected against companies acting in bad faith or otherwise disregarding the rights of their franchise owners. 
States with franchise relationship laws include: 
Alaska
Arkansas
California
Connecticut
Delaware
Hawaii
Idaho
Illinois
Indiana
Iowa
Maryland
Michigan
Minnesota
Mississippi
Nebraska
New Jersey
North Dakota
Rhode Island
South Dakota
Virginia
Washington
Wisconsin
Unlike the other laws listed above, franchise relationship laws are not impacted by the presence or absence of a federally registered trademark. 
Franchise relationship laws are good news for franchisees. These laws provide an added layer of security and give you the assurance that you'll be bound to the terms of the franchise agreement. If you live within one of the states listed above, you have added reason to learn how to start a franchise.
How to Start a Franchise Today
Franchise Opportunities can connect you to the right business. Just use the franchise locator tool to discover opportunities near you. The right franchise can provide you with the resources you need to succeed as an entrepreneur and allow you to start a business with less risk than starting your own from scratch.