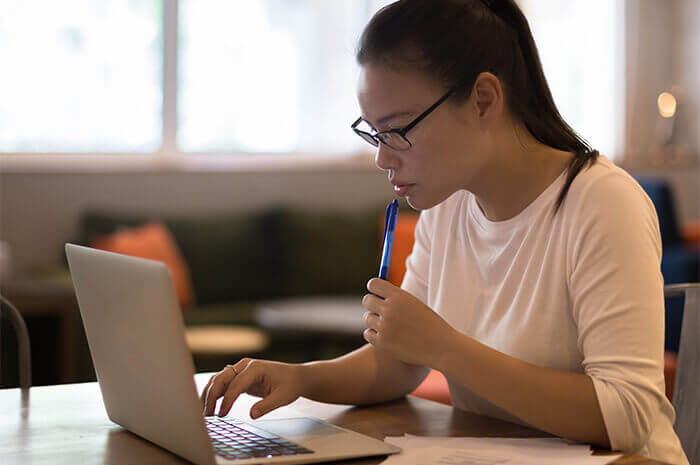 Finding a great fit with your franchising business can make all the difference in your journey as a successful owner. Forcing a professional relationship won't lead to streamlined growth, it will create an ill fit where progress struggles and daily tasks are harder than they need to be. But in contrast, when you find the right business model for your personality and professional skills, everything just flows. Success is easily found, tasks are easily managed, and you're genuinely happy to be at work. This can make all the difference in a business's success and your ability to grow as a franchise owner.
But how do you find the best fit? And how do you know you're choosing the best franchise business model to suit your personal and professional abilities?
There are several steps you can take to ensure you're signing on with your best professional fit to date. Take a look at these proven steps to create fulfillment and security when moving forward with your franchising business.
Choosing Potential Franchising Brands
First things first, let's look at industries that interest you personally. What types of businesses do you find exciting? What skills do you have? And how could you incorporate them into your profession? There are franchise owners who choose to stay in a genre in which they previously worked. Perhaps a retirement job or a starter career – they already have expertise in this area, and they wish to further it. No issues with that! Explore various brands that fall within the industry you have the most knowledge and see which business models you find most compelling. It's likely that there are many brands to choose from, and you can opt for the one that you click with the best.
Alternatively, there are franchise owners who wish to try something new in their business ownership. Perhaps they own many companies and want to learn a new industry, or maybe they left a job for a reason, and now they're ready to try something fresh. No matter the reason, there are even more options when hitting the market at large. You can narrow your choices by looking at industries that sound exciting to take on. From there, look to the above step at sorting out business models. This allows you to sort through plans that interest you or make the most sense to you and your future career.
In both scenarios, it's also important to reach out to the franchising brand before you're too invested in the process. Don't put all your eggs in one basket, expecting it to jive. You need to get to know them and make sure it's a solid relationship. Do personalities click? Do you have the same morals and/or beliefs when it comes to business, or even personal matters? Even if you don't think it will be an issue, it could be a cause of friction later on. Ensure you're on the same page with your franchising business early on for the promise of an ideal fit.
Don't Be Afraid to Test the Waters
Choosing a franchising company is a big deal. It's a big life decision, and one that you'll be dealing with for years to come. Therefore, it's not something that should be done lightly. Ask the big questions. Find the answer to any confusion or frustration you might have. Ask for examples or data that support each claim. You'll need proof in order to have proper peace of mind. You need to be sure, and proof is the only way to do so.
Get into the nitty gritty, and if you don't like what you see or hear, don't be afraid to step away. Don't sign anything until you're ready, that way you're free to walk away until it's time to commit.
In better news, your franchise brand will likely be on the same page. It's in their best interest for you to succeed as a business owner. Therefore, they will also be doing their due diligence in vetting you and ensuring you're the right person for the job.
You won't hurt feelings by asking questions, but rather you'll be showing them your business savvy and just how equipped you are for the job.
Finding the best fit with your franchising job takes time and effort, but it's also the only type of professional relationship that's worth having as a business owner. Don't be afraid to ask hard questions, or to make hard decisions. It's these efforts in the beginning that will set you up for success.