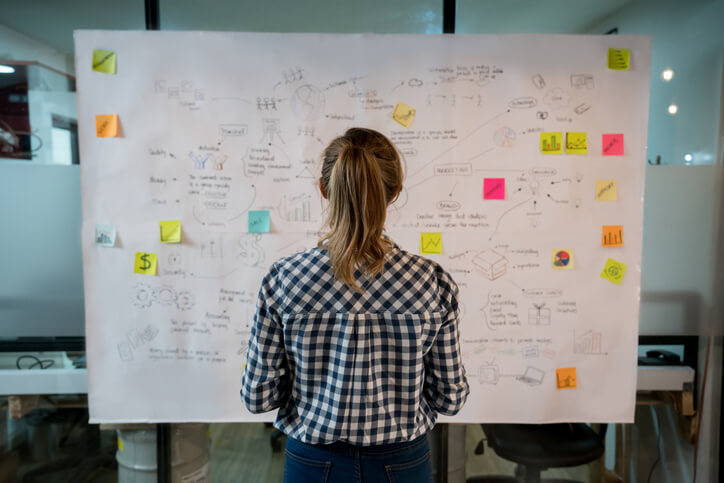 How Do I Create a Franchise Business Plan?
This article will show you how to start a franchise by walking you through the components of a franchise business plan. To succeed in business, you need a plan. That's true even if you operate a franchise, so it's important to know the steps in developing a franchise plan.
The chances are that your franchisor can be a helpful resource in crafting your final plan, but it's still important to understand the components of a business plan and how they contribute to your success.
Executive Summary
The first section of your franchise business plan should be your executive summary.
This section is simply a bird's-eye view of the rest of the document, offering a summary of your business plan and a few key statistics and data points. The goal is to create a brief summary that prospective lenders and other business associates can quickly read and understand.
While this is the first section of your plan, you'll likely save it for last since it summarizes the sections that follow. Stay brief — most business plan summaries fall between 250 and 500 words, allowing others to read the summary quickly.
Description of the Franchise
The first steps in developing a franchise plan involve describing the franchise itself. Here's where your franchisor can be most helpful, as they may already have language that articulates such elements as:
Core products and services
Operating process
Summary of risks and challenges associated with your industry
It may also be helpful to include some data about the market and competition, and any local data can also be helpful.
Management Structure
Next, you'll include a list of the key members of your management team and any ranking employees who represent a critical part of your day-to-day operations.
Understandably, not every person on your team will know how to start a franchise, but you can still include relevant background information such as:
Job title within the franchise
Prior work history
Relevant education and skills
Occupational titles, licenses, or certificates
Don't forget to include yourself. As the franchisee, you should start this section with your own background and then list your other management team members below.
Marketing Strategy
Strategy is yet another section that will largely depend on the franchisor. In fact, one of the reasons many entrepreneurs choose to open a franchise is because the parent company has already performed the bulk of the market research for you, and your local business is augmented by nationwide television and radio advertisements.
With that being said, you will still need to articulate what the marketing process will look like for your franchise location.
Ask your franchisor for additional details on the company's marketing plan, and supplement this with any relevant details about local promotions or other advertising methods to drive consumers to your unique location.
Financial Projections
The final steps in developing a franchise plan will focus on raw numbers. For starters, you'll need to outline the financial performance of both the franchised units and those still run by the franchisor.
The company's profits vary considerably between franchise locations, which often see wide disparity in things like sales volume, customer demand, and local competition.
As a franchisee, you'll need to rely on your franchisor to help you assemble the relevant data. If you get stuck, you might ask another franchisee for input. And as a rule of thumb, it's always best to err on the side of caution, meaning it's okay to underestimate your projections.
Funding Needs
Finally, your financial plan should include three key financial documents:
A profit and loss statement (P&L)
A balance sheet
A cash flow statement
Your franchisor can help you assemble company-wide financial data. Still, you'll also have to consider local costs such as property rentals, any ongoing fees or royalties that your franchisor collects from you, or any other costs that you need to maintain your franchise.
Appendix
You can record additional financial data in a separate appendix and refer to this section throughout your business plan. Though this section is completely optional, it may be helpful for franchisees who have a lot of data to cover.
Put Your Plan into Action
Now that you know how to start a franchise by creating a thorough plan, it's time to take action steps. FranchiseOpportunities.com would love to help you achieve your entrepreneurial dreams and connect you to franchising opportunities near you. For more information, contact us today, or fill out our online information request form.