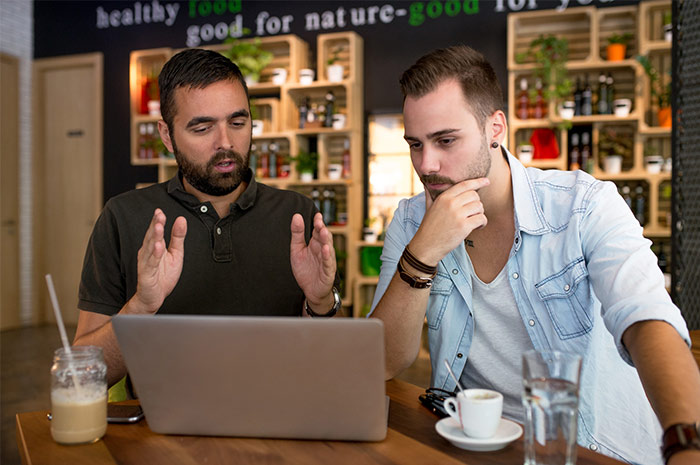 In the beginning stages of your franchise, one of the first moves you will make is obtaining funding. Without the cash to get started, you can't get off the ground. There will be no licensing, no contracts, and certainly no business. Funds are one of your very beginning steps in starting your own business. Yet so many people decide to push this toward the back burner. In your initial planning stages, or even before, consider your lending options. Look at what's available, which option will best suit your needs, and therefore, what route you should take.

Local Lenders
These guys are right in your neck of the woods, yet they so often get overlooked. You can stop in at any time and say hi, and you can get a much more personal experience. There are often some different regulations and/or perks when going local vs. corporate, too. Which is why it's important to look at all of your availabilities early on in order to make a best decision.
Start by seeing who's in your area. What lending branches are available? Are they operating on a corporate level? Or are they a small-time business? Do you know anyone working at these locations? Ask around and do your research in order to find access to as much info as possible.
Next, consider reaching out to these local lenders and see what they can offer. They will likely want plenty of info on you as well, so keep it brief, yet informative. That is the best way to see if you can get a good deal, or if you'd be better off going elsewhere.

Personal Values
Another area to look into is you, the borrower. What is important to you in a lender? Do you prefer the personable experience? Have you been burned by a small guy in the past? Do big names leave a bad taste in your mouth? Look at your personal preferences and consider how they have an affect on your overall view toward lending.
Actually talking to potential lenders (before anything is signed) is also a good way to sway or solidify those views before you make a decision. Just remember to be aware of how your opinion might be slated going in; try to be as open minded as possible.

Ask Around
Franchising is different than buying a home or getting a personal loan. That also means you're looking for different perks, and likely a different type of lender. Determine how others' experiences have gone, and what type of financing they used. (That is, if they're willing to discuss it; you don't have to get personal, just stay general.) This will offer insider knowledge of how a branch is to work with, and it will offer a better idea as to whether or not you're ready to move forward with their services.
Ask other business owners. Look for online reviews. Or ask the lender themselves if they have any current or past clients you could talk with – they're sure to send you very happy clients, so take their testimonial with a grain of salt.

Additional Perks
As a future business owner, it's important for you to grow local business as an idea. (You want others to come to you for their local needs, right?) Which also means it might be a good idea to give out local business, too. Consider all the secondary perks that can be had from going local, such as making business contacts, getting your name and brand "out there," and so on. Even if it's just about paying it forward and showing you're all about keeping it in the city, that, too, can help with a decision.
Before signing on with any lender, be sure to look at potential options and how they might affect you. Take loan logistics into account, as well as secondary perks/repercussions, such as public perception, for a well-rounded decision. This will help offer peace of mind and leave you with the best decision for you and your future business.