Press Release
Read about the latest newsworthy developments with the franchise or business opportunity you have selected. Use the link below to navigate back to the brochure for your selection.
Another Top 10 Entrepreneur "Franchise 500" year for Sport Clips Haircuts
Please click here for more information on Sport Clips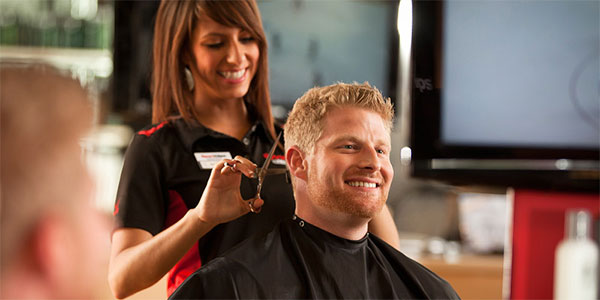 GEORGETOWN, Texas (Jan. 12, 2018) - Great HaircutSport Clips Haircuts, the nation's leading men's and boys' hair care provider, has again been named a Top 10 Franchise in the annual Entrepreneur "Franchise 500" ranking. Sport Clips first ranked in the Top 10 last year and was 16th in the 2016 report. The Entrepreneur ranking recognizes exceptional performance in areas including financial strength and stability, growth rate and brand power.
"We created a concept that works for franchisees, clients and team members and has a 99 percent continuity rate. So, it's an honor to have our success as a franchise recognized in this prominent ranking; it adds to the reasons to celebrate as we enter our 25th year," says Founder and CEO Gordon Logan. "For a quarter century, the Sport Clips concept continues to grow and develop, and we're looking forward to a very bright future."
Dave Wells, senior director of franchising adds, "With so many brands under consideration for this ranking, this is a tremendous honor and accomplishment for us. Sport Clips is successful because of our business model and the franchisees who follow the proven system. Our support teams, leadership, team members and core values also contribute to a solid growth foundation."
Sport Clips is the only hair franchise and beauty salon franchise business with a presence in all 50 states and Canada. The company is also a previously ranked Entrepreneur Franchise Top 10 Franchise for Veterans, known for its military support through its "Help A Hero" scholarship program with the Veterans of Foreign Wars (VFW), this year donating a record $1.25 million toward service member and veteran scholarships, and is an active part of the International Franchise Association's VetFran program.