Flip Cheap Houses™ Voted Top 3 Business to Start in 2018, 2019, 2020, 2021 & 2022!
Please click here for more information on Real Estate Sales LLC - Flip Cheap Houses
Franchise Opportunities, Americas oldest and largest Franchise Website for people looking to start a business, announced their 2022 award winners. 
Real Estate Sales, LLC – Flip Cheap Houses ™ was voted #3 out of 350 of the top Businesses/Franchises in America as the "Most Popular Business to Start in America!"
Franchise Opportunities looked at several different aspects that make starting and running a business a success. Flip Cheap Houses provides:
Benefits
A Rated Company
Proven Track Record – 15 Years in Business
Learn how to flip houses with no financial risk
One-On-One Training for 12 months with professional real estate investor
Thousands of motivated seller leads for 12 months
Low start up costs - Minimum of $19,750
Work From Home/Flexible Schedule
No Employees
No equipment to buy/No inventory
Rated #1 Home Based Business 2018, 2019, 2020, 2021 & 2022 Real Estate Investing  
According to LinkedIn.com,  "the heart of your business success lies in its marketing."  Real Estate Sales LLC - Flip Cheap House™ will also provide a foundation for your marketing plan. A successful business, even a real estate investment business, needs to understand their customer base. Real Estate Sales LLC - Flip Cheap House™ has done all the research.  Now all you must do is commit to implementing the process.
Real Estate Sales, LLC has a revolutionary Motivated Seller Lead Generation system that finds hundreds if not thousands of individuals in your area that have second properties that they want to get rid of and they owe little to nothing on the property. These motivated sellers just want to get rid of this non-producing asset which allows anyone to negotiate a great deal to make significant profits. You don't use your own cash or credit to take advantage of these deals, therefore you have nothing to risk.
Unlike most companies, Real Estate Sales pairs their clients with mentors that have worked their system and seen great success. In other words, these folks are real investors that mentor and support their clients.  The mentors are in a unique position to support their clients as they have and are doing the exact same thing as their clients.
The technology and mentoring provided by Real Estate Sales, LLC – Flip Cheap Houses™ for their clients has caught the eye of many news outlets. Just to name a few;
ABC            Sean Hannity             Colin Cowherd                 AOL                                  Los Angeles Times
CBS            Rush Limbaugh          Rich Eisen                        Wall Street Journal           USA Today
NBC            Glenn Beck                Mike & Mike                    The Guardian                   New York Times
FOX             ESPN                         Huffington Post               BBC News                         Rush Limbaugh
CNN            FOX Sport                 YAHOO                            Washington Post              FOX Business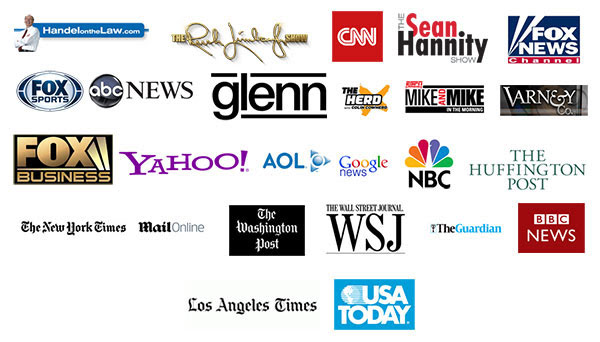 Add Franchises To Basket
For Free Information
Please Confirm
Are you sure you wish to REMOVE from your request basket?
We're Sorry
We only allow businesses per information request. Please complete your current requests to continue.
Oops!
Wow, glad you're interested in so many businesses! The you've inquired to will contact you shortly.